Location: Zhongshan Road Walking Street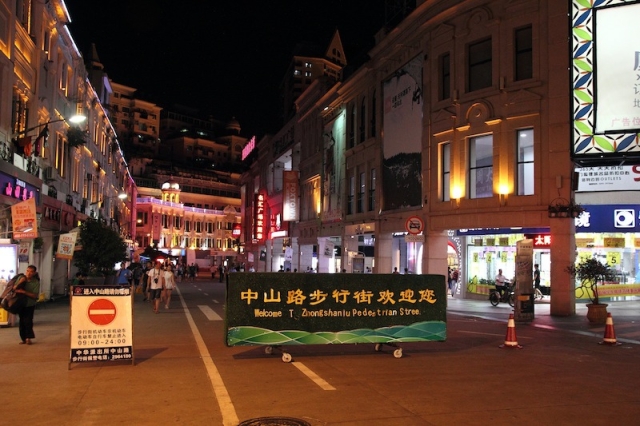 Introduction
Zhongshan Road is the oldest commercial street in Xiamen with high flow of customers, rows of stores and great reputation. Through the ages, people must mention Zhongshan Road when it comes to Xiamen, just like New York Manhattan, Tokyo Ginza, Hong Kong Central, Beijing Wangfujing Street and Shanghai Nanjing Road. When you are in Xiamen, Zhongshan Road is a must-see attraction because it is full of vitality and vigor representing the prosperity of the city. You can enjoy the various material wealth and the beautiful scene of modern culture.
Notable Specialty in Xiamen――――Tusun Dong (Worm jelly)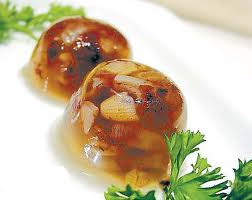 In Xiamen, a local speciality is Tusun Dong (worm jelly), an aspic made from a species of marine peanut worm. When eating Tusun Dong, you can boost its flavor by adding vinegar, sweet catsup, garlic, tomatoes or any condiment you wish. Tusun Dong has a long history and wins universal praise. As the No. 1 local speciality, it is highly recommended by the locals. You can eat the most authentic Tusun Dong on ZhongShan Road which will make the trip worthwhile.
Significance
Being the heartland of Xiamen's commercial area, Zhongshan Road Pedestrian Street covers a total area of one million square meters and takes up nearly one third of the total business area of Xiamen. Strolling in Zhongshan Road, you can feel the vitality and the vigor which were exploded by competitions and all merchants are trying their best to fit the intense competition. The activities of being a "Good Street" and "Non Fakes Shop" promote a good environment for trading and business to the Zhongshan Road Walking Street. Furthermore, as one of 10 most famous streets in China, Hualian Group, Laiya Department Store, Paris Spring Department Store and other well-known companies have opened stores there.
Location:Gulangyu Island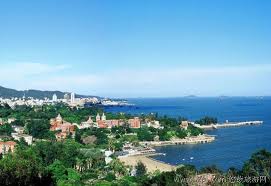 Introduction
Gulangyu Island, a car-free island off the coast of Xiamen. The Chinese name has musical roots, as Gulang means drum waves so-called because of the sound generated by the ocean waves hitting the reefs. Yu means 'islet'. For historical reasons, Gulangyu is famous as "International Architecture Exhibition" collecting different styles of architecture around the world. It also has plenty of popular stores including ZhangSanfeng Milk Tea, Miss Zhao's shop, dried meat shop of SanLao and so on. For hosting China's only piano museum, it is given the nickname of 'Piano Island' or 'The Town of Pianos' or 'The Island of Music'. There are over 200 pianos on this island.
Xiamen became a treaty port resulting from China's loss in the First Opium War and the Treaty of Nanking in 1842, hence the predominantly Victorian-era style architecture throughout Gulangyu Island, where 13 countries including Great Britain, France and Japan established consulates, churches, and hospitals. Gulangyu was officially designated an International Settlement in 1903.